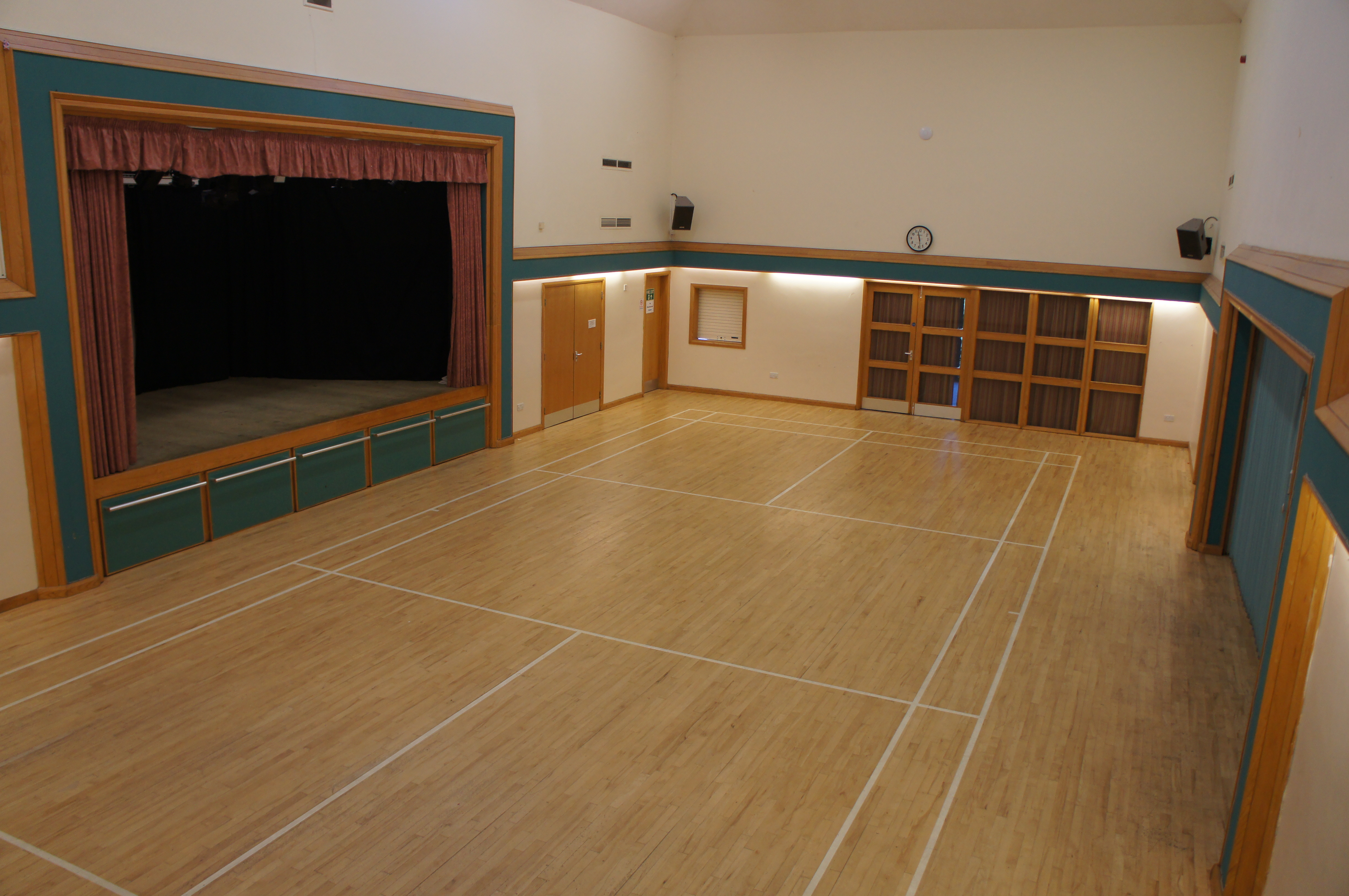 The Main Hall
The main hall measures 17.0m x 8.8m x 6.8m high and has a sprung timber floor, large windows that provide natural light during the day and overhead fluorescent and dimmable wall lighting for night time use. The hall benefits from its own PA system for microphone and music playback.
The main hall has an elevated stage which measures 6.0m x 4.0m with additional side 'wings' and rear access to allow for changing etc. The stage has a dedicated lighting rig and can integrate with the hall's PA / sound system.
Ample ceiling height and pre-marked badminton court make the hall ideal for indoor sports.
Walton Village Hall is licensed for public events including music, dancing or theatre. There are approximately 120 chairs and 20 rectangular tables available for functions and general use.
Maximum seating capacities:
Closely seated audience – 120
Dancing with tables – 200
Dining tables – 100
The hall is centrally heated and provides a comfortable and flexible space, all year round.